Healthy and fun family meals are quintessentially one-pot meals wherein you can put in a variety of nutrients and concoct a delicious stand-alone meal. These family meals are fun to cook as they are easy, less time consuming and simultaneously healthy. I would call them family meals because the entire family can sit and enjoy the one-pot meals together. Here are some recipes for one-pot family meals.
One-Pot Family Meals
Mexican Rice
Mexican rice is full of colorful ingredients and it tastes delicious. You can add any locally available vegetables to this easy-peasy rice dish.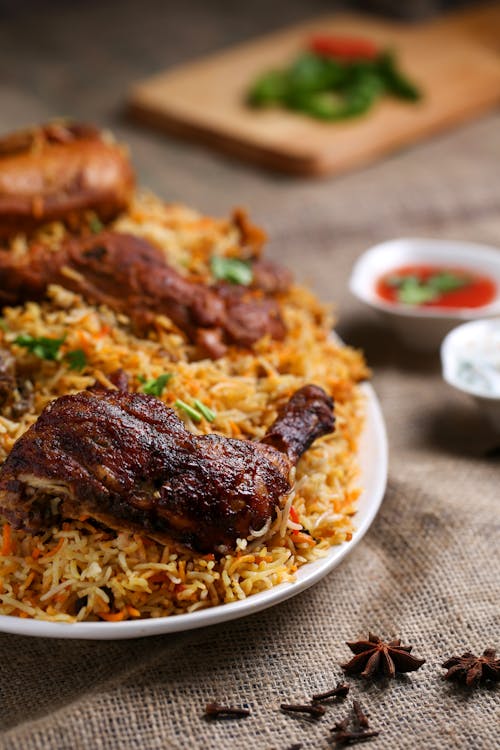 Ingredients for Tomato Paste
5 Tomatoes
1 tbsp Vegetable Oil
2 tsp Garlic Paste
½ tsp pepper powder
14 tsp salt
1 tsp tomato ketchup
Ingredients for Rice
2 cups Rice
½ cup of corn
1/3 cup green peas
½ chopped carrot
2 tbsp Vegetable oil
1 roughly chopped garlic cloves
One onion chopped
1 tsp red chili powder
salt to taste
½ tsp cumin powder
3 tsp lemon juice
2 tomatoes chopped
coriander leaves for garnishing
Instructions
Cook 5 tomatoes roughly chopped in a wok filled with 3 glasses of water. After 12 minutes, switch off the flame and peel the skin off the tomato and grind to a fine paste.
Soak the rice for half an hour
Take another wok and add garlic cloves and sauté them till golden brown.
Now add the ground tomato paste, salt, and pepper powder.
Cover over a slow flame until mushy. Your tomato paste is ready.
Heat another wok and sauté onions and garlic until golden brown.
Now add the soaked rice and tomato paste.
Next add all the vegetables, spices, and water in the pot and cover it. Let is cook over a slow flame for 15 minutes.
After 15 minutes, your Mexican rice is ready. Garnish with coriander leaves.
Meatball Pasta
For those who have recently quit non-veg food, this delightful dish, although vegetarian, can curb your cravings for meat.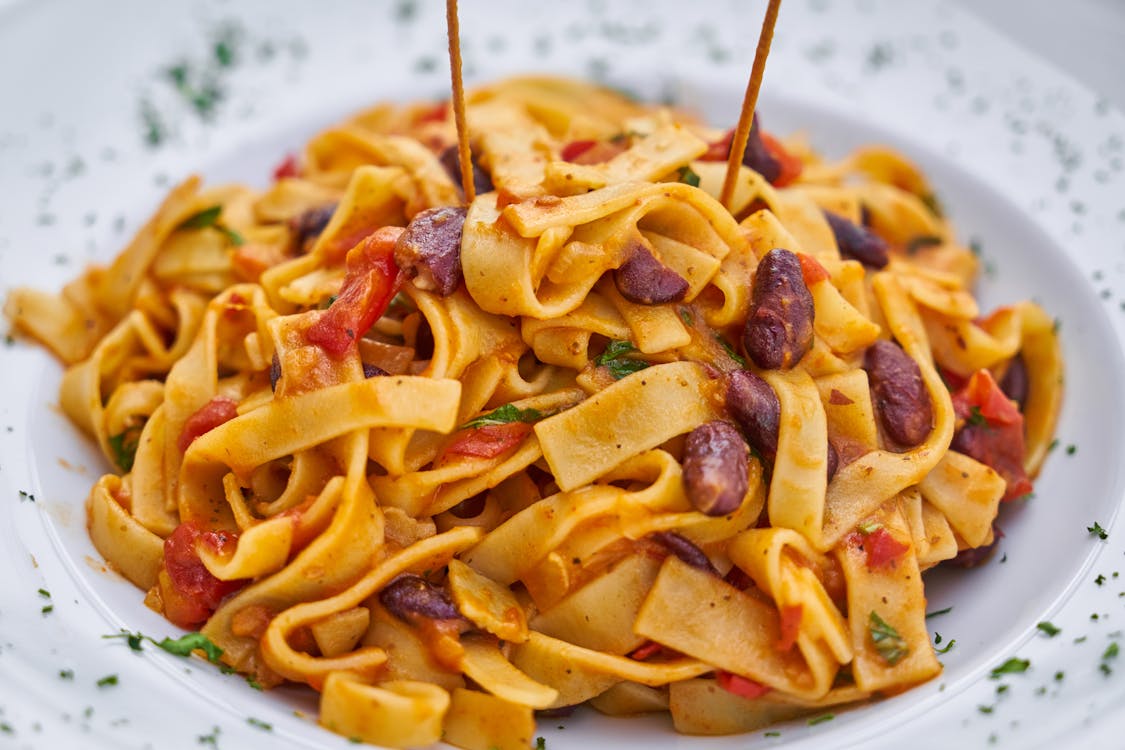 Ingredients for meatballs
8 oz cremini mushroom, finely chopped (225 g)
15 oz cannellini bean, 1 can be drained and rinsed(425 g)
One small yellow onion, finely chopped
1 ¼ cups panko breadcrumbs (60 g)
½ cup fresh parsley, finely chopped (20 g)
Three cloves garlic, minced
1 teaspoon dried rosemary
A teaspoon of vegan Worcestershire
1 tablespoon soy sauce
¼ teaspoon ground nutmeg
½ teaspoon liquid smoke
1 teaspoon salt
1 teaspoon pepper
Ingredients for Gravy
3 tablespoons canola oil
3 cups vegetable broth(720 mL)
14 oz full-fat coconut milk, 1 can (395 mL)
1 tablespoon vegan Worcestershire
salt, to taste
pepper, to taste
¼ cup all-purpose flour(30 g)
4 cups bow tie pasta, or pasta of choice (400 g)
Instructions
Combine the mushrooms, beans, onion, bread crumbs, parsley, garlic, dried rosemary, Worcestershire sauce, soy sauce, nutmeg, liquid smoke, salt, and pepper in a bowl.
 Mix well with a fork, mashing the beans a bit to form a paste.
Heat the canola oil in a large pot over medium-high heat and roll the "meatball" mixture and into golf ball-sized balls. Place the balls in the pan and cook for 1 minute on each side until browned.
 Add the vegetable broth, coconut milk, Worcestershire sauce, salt, pepper, and flour, and gently stir until evenly combined.
Bring the liquid to a boil, then add the pasta. Stir constantly until the pasta is cooked and the liquid has reduced to a sauce that coats the noodles and meatballs, 7-8 minutes.
Garnish with parsley and serve hot.
Whip up these one-pot family meals and enjoy family dinners with your loved ones.